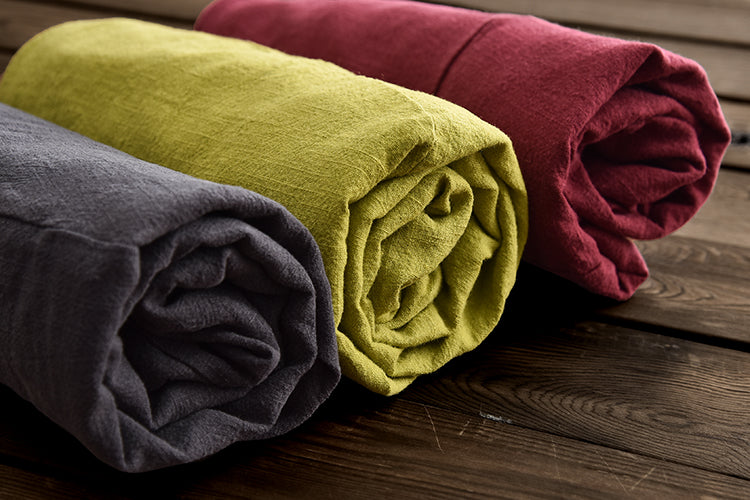 When the weather at home gets warmer, or we're preparing for a holiday in sunnier climes, linen clothes are usually at the top of the must-have wardrobe list. Why? Because the natural fibres allow our skin to breathe better and they're cooler against our skin. But how practical is linen really? Won't it get terribly creased in your washing machine? Amazingly linen is pretty easy to launder – just follow our step-by-step guide below.
★ Care Instruction:
– Hand wash or gently machine washable.
– Gentle wash cycle (40°C).
– Wash Individually as the dark color linen cloth will run color and mix other clothes, so wash individually.
– Do not bleach.
Here are the details for you reference:
Washing linen clothes:
1. Always wash your linen clothes on your machine's gentle cycle. If it is possible to select the water level in the washing machine, always use the maximum offered. Your clothing should move freely.
2. Do not crowd the washing machine with too many items at once. This can cause twisting or pulling the linen fabric out of shape.
3. Make sure the any other items in the washing machine are similar to your linen clothes in terms of color, weight and washing instructions.
4. If you hand wash linen clothes, only use a gentle swishing motion – never wring, twist or scrub the fabric. Hand washing is recommended for clothes that is not heavily soiled, or for linen fabric with a loose weave, which might be damaged during a wash in a washing machine.
5. Linen clothes as all other linen home textile has to be washed in lukewarm temperatures – never in cold or hot.